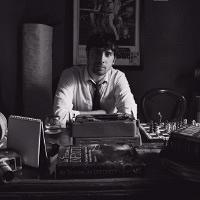 Telling tales from the pale blue dot.
Below, a smattering of projects over a strange and winding career. I do hope you enjoy, they've done a number on me.
STRFKR'S "Deep Dream" Music Video
20TH CENTURY FOX / TONGAL
Part of the 40th anniversary celebration of the original (1979) ALIEN release. Watch below.

"Norah Jones' Breathtaking 'Tragedy' Video"

"Musician's aching barroom blues soundtracks roller skater's lonesome trip" - ROLLING STONE
NPR premiered us, so my dad can be proud.
"When STRFKR's Josh Hodges and Keil Corcoran wrote the synth-pop romper "In The End," they say they imagined it as "a cross-dresser, alien-abduction-type thing." Their new video for the cut came close — it's a drag queen heist film."
- National Public Radio
Our Strfkr music video for "Tape Machine" was selected to play in the NASA film program as part of the 2018 Huston film festival and judged by the quintessential Texas film dude, Richard Linklater.
"O.Y.E" PRAISE FROM THE INTERNET


G C
When I saw the thumbnail, I thought it was a new Ace Ventura movie.






Roy Hobbs

The cigarette is significantly shorter at :33 than at :37.






Hank Hill

What the hell does the video have to do with the song though?

"I'm sure the universe is full of intelligent life. It's just been too intelligent to come here."
Arthur C. Clarke
Trope Americana Pictures
401 S. Ardmore Avenue #117, Los Angeles, CA 90020
P: (208) 695 0228