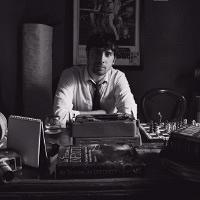 Telling tales from the pale blue dot.
Below, a smattering of projects over a strange and winding career. I do hope you enjoy, they've done a number on me.
MIRAGE (2024)
Here we go... after ten years of productions we're finally jumping into our first feature, and what we hope will be the film to represent Idaho (nothing against Napoleon Dynamite) A film noir neo-western about Idaho, local news, cowboys, reclusive billionaires, and the death of True West. Below -- our camera test, pitch trailer for the film. Enjoy!
MERIDIAN TEASER
We've all heard of climate change. We set out to tell the story of people over politics. Meridian is an ensemble narrative short showcasing how lives can be forever changed by something so supposedly far removed from our everyday lives.
Winner of (2022) Sun Valley Film Festival Gem State Award.
LED PRESENTS: RUIN (Trailer #1)
Ruin tells the story of five unassuming theater employees who are drawn to the stage in the wake of a show cancellation.
M. WARD - MIGRATION STORIES
M. Ward has an amazing new album, "Migration Stories". Since all tours have been postponed, and we're all trapped inside, this live session will have to do. Fun shoot with a great musician.
ALIEN: NIGHT SHIFT (Director's Cut)
20TH CENTURY FOX / TONGAL
Part of the 40th anniversary celebration of the original (1979) ALIEN release. Watch below.

"Norah Jones' Breathtaking 'Tragedy' Video"- Rolling stone. (Official selection sxsw 2017)
WHEN A REDNECK SAVES THE WORLD.
"Open Your Eyes", the first video we made for STRFKR. Shot on location in Joshua Tree, in the middle of a very hot summer.
(now at 1.5Million youtube views)
"Open Your Eyes" Praise from the internet.
G C
When I saw the thumbnail, I thought it was a new Ace Ventura movie.
Roy Hobbs
The cigarette is significantly shorter at :33 than at :37.
Hank Hill
What the hell does the video have to do with the song though?

STRFKR "DEEP DREAM" VIDEO
Went home to Idaho so we could make this little parks service neo-noir.
"Musician's aching barroom blues soundtracks roller skater's lonesome trip" - ROLLING STONE
Our Strfkr music video for "Tape Machine" was selected to play in the NASA film program as part of the 2018 Huston film festival and judged by the quintessential Texas film dude, Richard Linklater.
STRFKR 'IN THE END'
NPR premiered us, so my dad can be proud.
"When STRFKR's Josh Hodges and Keil Corcoran wrote the synth-pop romper "In The End," they say they imagined it as "a cross-dresser, alien-abduction-type thing." Their new video came close -- it's a drag queen heist film."
- National Public Radio
BUD LIGHT 'RAMS BREW' NATIONAL CAMPAIGN
Follow the return of the Los Angeles Rams through the personal stories of fans, players, and brewmaster.
Two friends cross a lake in a rowboat. (Short Film)
MISSIO 'BOTTOM OF THE DEEP BLUE SEA'
The Last Good Country (2011)
After returning from Europe, a young Hemingway makes his way into the Michigan wilderness to find out what kind of man he wants to become.
Estrella / Patrick Martinez Branded Doc.
Follow prolific Los Angeles street artist Patrick Martinez as he creates a signature piece for Estrella.
Grill Crashers with Donald Faison
"I'm sure the universe is full of intelligent life. It's just been too intelligent to come here."
Arthur C. Clarke
Trope Americana Pictures
1026 N. 6th St. Boise, ID
P: (208) 695 0228